Southwest built its reputation by being an airline that offered affordable tickets, great service and a rewards program that set them apart from its competition.
But it was not content with its old award-winning version of Rapid Rewards, because the program was not a revenue generator and did not appeal to the elite-level business travelers of other airlines.
Southwest's formerly easy-to-understand, easy-to-use web site, and outstanding frequent flyer program will come to a close on
March 31
when it
devalues
and makes more complicated its Rapid Reward points.
Southwest proclaims how Rapid Rewards is being "improved." A quick review of the details makes it abundantly obvious that this is anything but the truth.
An airline which once boldly proclaimed: "Southwest gives America the freedom to
fly
," now no longer rewards its once loyal customers for flying (the essence of a frequent flyer program).
Now c
ustomers will have to spend
substantially
more to achieve rewards similar to those in the old plan. The most expensive fare offering the most benefit, Business Select, now more than ever is designed for just that, the "Business Select."
While Southwest may increase its income, they have hurt their reputation for being different, for keeping things simple and for keeping things fun and honest.
Now, many of their loyal fans say they are just like the other guys in their disregard for loyal customers.
Southwest, which once held such egalitarian principles: "every seat is a first-class seat," now rewards you only for increased spending, based on a tiered system (Business Select, Anytime, and Wanna Get Away fares. A-List and A-List Select tiers).
"We're making modifications in our Rapid Rewards loyalty program to adapt to changes in market conditions while allowing us to maintain the most flexible and most rewarding frequent flyer program among all major airlines." A spokesman for
Southwest told Consumerist
.
To cite a (author unknown) Facebook posting: "Southwest had one of the most LOYAL customer base out of any airlines. Their passengers regularly raved about the Southwest experience. The company has remained profitable while most of the industry has struggled. Still Southwest felt the need to recruit the coveted BUSINESS TRAVELER who tends to (or is willing to) spend more on a ticket.
Ripping off business class customers seems to be the current strategy.
They already treat economy class poorly simply because they can.
Now that they have enough business class customers, they figure they can also afford to do the same with them. Eventually, it will move up to first class.
Skyway Robbery
Several airlines are planning to increase the number of frequent-flyer miles needed for a ticket in 2014 as well as reducing perks.
Delta announced two rounds of Skymiles increases for 2014.
Starting

Feb. 1

United is hiking the number of miles needed for business and first-class seats on many overseas routes, as well as economy seats to Hawaii.
So far, the newly merged American Airlines has merely devalued its AmEx Platinum and Centurion card perks. Those credit cards will no longer provide free entry to US Airways and American's airport lounges, effective

March 22

.
It's still a honeymoon for American Airline's frequent

flyers

. They'll wake up and smell the coffee in about a year when the newly combined airline devalues their award chart so badly it will resemble the 1929 stock market crash.
MileagePlus=MileageBust
Once upon a time, a frequent flyer card was treasured. There was a day when you could automatically get a free seat next to you if you'd collected enough miles. Now f
requent flyer mile values have dropped so much, you question whether these 'loyality' programs are worth it.

The consolidation of airlines over the last 10 years means that there may not be the need for frequent flyer programs, as there is such little competition for business among airlines.

Also, it points to questionable decision-making at the Justice Department by approving so many airline mergers in recent years.

Oligopolies, just like monopolies, are bad for consumers. Prepare to pay more.
The "Rewards" program, like the flying "experience" is getting worse. The "unbundling" of services - differential pricing for window, aisle and center seats and "preferred" seats like emergency exit rows, checked bag fees, boarding order preference, ovehead bin priviledge, etc. are fleecing the traveling public.
There has been little change to the basic cost of getting you from Point A to B. All of these extra charges are there solely to generate additional revenue for the airlines - not to offer enhanced services. For the airlines to suggest that this is a change desired by its customers is, at best, disingenuous, and at worst, an outright lie.
Fares have risen nearly 12 percent since 2009, an AP analysis shows.
W
hen people say there is still plenty of competition: American, United, Delta, Southwest, Frontier, Jet Blue, Allegiant, Spirit, Alaska, l
et's look at all the cities with commercial air service and see what percentage are served by more than one or two airlines; what percentage have mainline flights; and what percentage are on a meaningful network.
It's nice that Allegiant serves Portsmouth, NH (PSM) for example, but the only destinations are Orlando and Fort Myers/Punta Gorda. Allegiant doesn't sell con
nections, so PSM doesn't has meaningful, useful air service.

(Business Class YUL-CDG in February.)

Is there any other industry where the main competitors' pricing looks like that and no-one bats an eye?
enforcing all-inclusive ticket pricing, basic travel requirements (i.e. seat standards, humane seat widths and row spacing, fair treatment when flights are cancelled and coverage of frequent flyer progams.)
The New Terrorism?
"Laughter Yoga" Coach Attempts To Make Travelers Giggle About Delays
Last week, during a four-hour flight delay at JFK airport, a
Laughter Yoga "Stylist and Coach"
led a group of stressed passengers through a 20-minute "laughter meditation" session.
A bystander took some video of the "surreal" event. One witness called the session "completely the last thing we ever want to see when we're stuck in a hermetically-sealed nightmare-place with strangers" and plead, "Dear god make the cackling stop."
Your Letters!
I have solved my unhappy experiences with flying within the US. My wife & I drove on our last 3 trips which were from the Midwest to DC, to New York & to Baltimore. While I loved to

fly

in the good old days, I now drive within the US. Our next driving trip will be from Ohio to Florida, where we will take a foreign carrier to South America, and return the same way.
Although partial, our boycott of America carriers is the only response we have for being mistreated by the airlines and the government's abusive TSA.
Hope to hear that there are more people that drive when possible. And yes, we can do this as we are now retired. I am sorry for all the suffering public that has to put up with the current state of flying.
EE
I booked a round trip through Orbitz, Burbank to San Francisco 1/18/14-1/20/14. When printing my boarding pass United printed a message flight oversold and did not print my seat but stated "See Agent". When I checked in the agent said my name would be called at the time of boarding. As the groups were called I approached the gate agent and said I booked a seat and wanted to board. The agent had my printed boarding pass on her desk and I boarded. On the return trip I had to buy a $32.00 economy seat. The plane was not full.

B.V.
We always get to the airport at least two (usually three) hours early and are rarely checking bags. Even so, we have come perilously close to missing flights on several occasions (doors just being closed) because there was only one TSA agent checking tickets, a line that moved even slower because he was also handling a feeder line of First Class and priority fliers as well. We're not talking small airports. This happened to us at both Sea-Tac and Logan. Is there anything you can do if you're about to miss your flight? Or do you just have to miss it? A much worse example of this follows:



Our next door neighbors with their three young children (5, 3, and infant) were flying from the Hartford to their home in San Diego on Monday, January 6. They got to the airport hours early but by the time they stood in line to check baggage and to get a BVD (Boarding Verification Document) for the infant which has to be done at the ticket counter and got to the gate, Southwest said their tickets had been given away, although the door was still open.

Southwest insisted that their computers were not sophisticated to know whether the family was already in the terminal although my neighbor protested how could they not? They had checked bags and gotten the BVD for the baby which had to be done in person. Further, they were told that the first available seats would not be until Thursday, Jan. 9 - three days hence. On top of that, they were told they couldn't get their luggage back; it was already loaded.

This genuinely surprised me as usually airlines will insist on removing luggage from a plane if the passenger doesn't

fly

. (Is this a great way to blow up a plane - check your bag and arrive a hair too late?) The family had to buy a three day supply of clothes to tide them over at considerable expense.

Meanwhile, fearful that their luggage would be lost or stolen in San Diego if it sat there that long, they called a friend and gave him the ticket numbers and asked him to retrieve the bags. When the friend got to the airport, a baggage office employee pointed him to a large stack of bags just sitting in the terminal where anyone could have walked off with them and told him to go find them. The friend could have taken any bags he wanted. This whole story makes me never want to

fly

again.

P.F.

(In response to last week's newsletter on TSA's proposed "Service With A Smile" campaign)
I vote for a 100 IQ Pleaser (TSA greeter) at each position to verbalize requests to travelers - the 60 IQs can tell the 100 IQ what they want...
Also, a recliner disable button on the back of each seat...
A.S.W.
Perhaps you have already seen this in the Wall Street Journal.

No comment needed except what I noted to my call to Congressman Jim
Moran, "BDOs (Behavior Detection Officers) get five days of classroom training and two days of on-the-job training. They must pass a written test every year and be observed by a manager annually to stay certified. There is also recurrent training, TSA says."
W.W.
Pitch In and Help

FlyersRights

!
Volunteers are needed in all areas, and intern positions with stipends are available for students and recent graduates.
Email Paul Hudson, (globetrotter1947[at]hotmail[dot]com.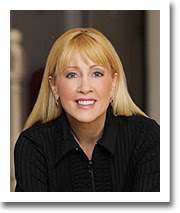 Kate Hanni, founder of

FlyersRights
Paul Hudson, president of
FlyersRights
FlyersRights

depends on tax-deductible contributions from those who share our commitment to airline passenger

rights

.
You will be sent the latest

FlyersRights

publications and newsletters. You aren't merely supporting our mission, you become a part of

FlyersRights

.