A Look Back at Airline Security
Last Saturday marked the 25th anniversary of one of the worst air disasters
in history, the bombing of Pan Am flight 103 en route from London to JFK.
This terrorist bombing has a legacy we carry with us to this day; tighter controls on bag transfers, baggage matching to passengers on board and if there's no match, the bag comes off.
video via CBSNews
Even though there were several major terrorism attacks and acts against USA airliners before Pan Am 103 (especially to TWA), it got the attention of America to get vigilant on terrorism against airliners.
There were several memorial services held last weekend, in New York City, in Westminster Abbey, London, Arlington National Cemetery near Washington DC, at Syracuse University (where a number of those killed were attending school exchange programs), Detroit and at Lockerbie itself.
To this day we keep this flight in mind and hope that nothing like this ever happens again.

Rest in peace to all the passengers, crew and innocent civilians who lost their lives and all others affected by this cruel loss.


Big Brother tells kids: TSA 'isn't scary'
The Transportation Security Agency has
released a ridiculous cartoon
that has been roundly panned in the blogosphere. Its sole purpose appears to be a means of indoctrinating young children to comply with heavy-handed government edicts and instructions.
TSA Kids
is the latest misguided effort from the Dept. of Homeland Security. It pretends to be an educational tool but it borders on self-parody.
Yes, the US government has made a cartoon with dogs to teach children

about the post-9/11 security regime.

It's unknown how many tax-dollars were spent on this latest venture to improve TSA's image.

The video casts the travelers and TSA agents as cute characters and show how fun it is to go through a checkpoint.
(Source: TSA Blog)
The children are taught the phrase, "Stop, Screen and Go!" as their persons,
papers, and effects are searched.
One might wonder why the video avoids mentioning the manual pat-downs which travelers frequently endure.
Anyone who is even vaguely familiar with the multitude of horror stories involving the TSA will come to the conclusion that the cartoon scenario is not just sugar coated but a complete fairytale. Unsurprisingly, comments for this YouTube video have been disabled.
Stop. Scream. Cavity search. Go.
Your government at work.
The virtues of upselling
US Airlines Raked in $4.7 Billion in Baggage and Change Fees During the First 9 Months of 2013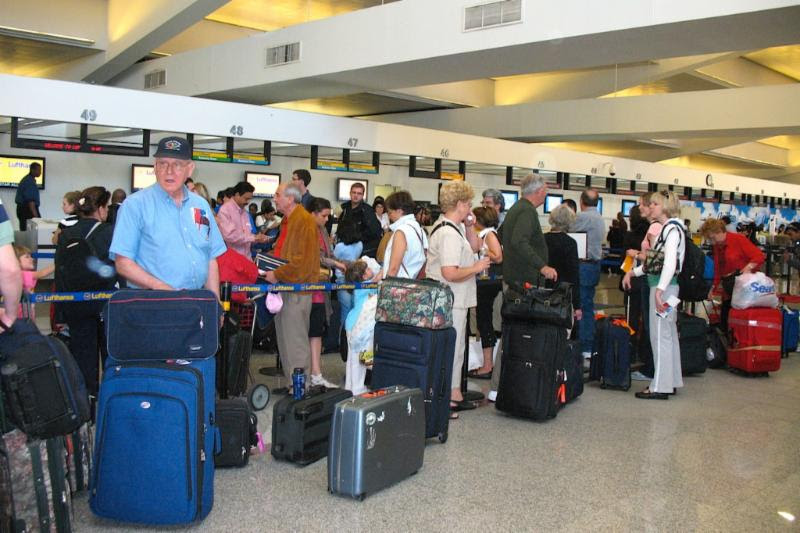 Delta passengers wait to check bags at Hartsfield-Jackson Atlanta International Airport.

James Emery / Flickr
For the fourth year,
Delta Air Lines
is on track to beat out all other US airlines in checked baggage and change fees, taking home $1.3 billion in revenues.
FlyersRights

depends on tax-deductible contributions from those who share our commitment to airline passenger

rights

. You can give appreciated stock for an extra tax deduction benefit. You will be sent the latest

FlyersRights

publications and newsletters. You aren't merely supporting our mission, you become a part of

FlyersRights

.

While DC is shut down, Congress is gone on vacation (after doubling security fees) and the President is in Hawaii til early next year,

FlyersRights

is on duty!
Last week we presented the Bill of

Rights

in final form to the DOT and FAA, and handled Hotline calls from passengers without missing a beat!


More volunteers are desperately needed for the Passenger Bill of

Rights

advocacy - to make Congress sit up and listen.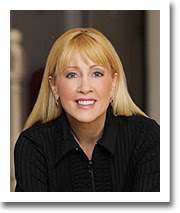 Kate Hanni, founder of

FlyersRights
Paul Hudson, president of

FlyersRights